This is supposed to be a post about last Saturday's Welcome to Wonderland lolita fashion festival that featured the OtaCute debuts of one Cristine Jan Elaurza and FESTA, but days before the event, my ticket got thrown into the trash without my knowledge.
It might be some sort of saving grace because I discovered something that some people might not know: Makati's Japantown.
Before we go into Japantown though, let's take a look at some relics of the past, say hello to Merriam Webster Bookstore and this little advertisement for Draflex wiring.
Merriam Webster bookstore is what you can say is the counterpart of juggernaut National Bookstore while Duraflex is a brand of electrical wires that was and is being sold by American Wire and Cable Co also known as AmWire.
Another detour we had to visit before we went to the main attraction is the well-known TIU Theater.
Situated on the fourth floor of Makati Central Square, which in itself is a relic of the past, TIU Theater was established by the president of Creative Image Foundation Toshihiko Uriu as said foundation's sister facility and it became a honing ground for various independent artists and productions, and at one point, was the home of the 66th FAMAS Awards.
The theater, unfortunately, would also be the home of the infamous Manila Idol Matsuri. On a night that was supposed to showcase the likes of MNL48, R RULES, LoveSo, and AiDreamin's predecessor ALICE Project, the event was mired with controversy due to allegations of theft inside the theater premises.
Thus there were never any large-scale idol events ever again.
With that one out of the way, let me introduce you to what I call Makati's Japan Town.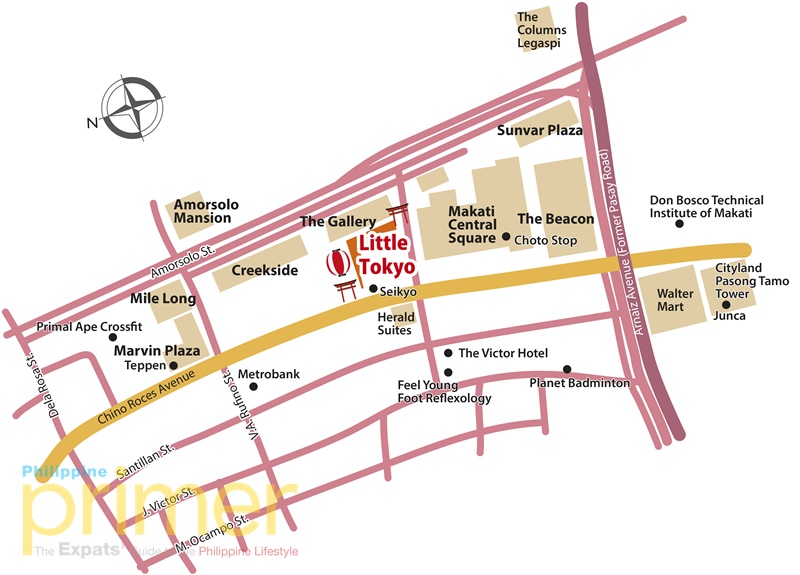 Within the perimeters of Amorsolo St., Chino Roces Avenue, and Arnaiz Avenue, Makati's Japan Town, more like Asian Town, is a series of establishments that housed Japanese, Chinese, and Korean restaurants and groceries. Most of the establishments cater to the Japanese crowd as most of the restaurants I saw are Japanese restaurants.
One such attraction is the so-called "Little Tokyo", a series of four restaurants congregated into one plot of land, all Japanese-based. It also housed Yamazaki Ramen House and a Japanese grocery store, which I would be spotlighting in this post.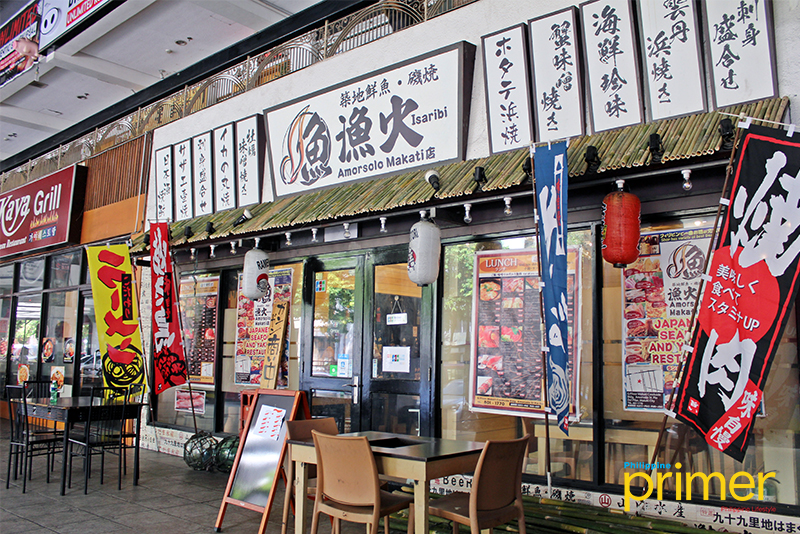 Yamazaki Grocery and Ramen House may look like a nondescript establishment on the outside but once inside the premises, you'll be greeted by a store chock full of Japanese food ingredients and other assorted confectionaries on one side and a restaurant on the other.
They don't only serve the usual ramen meals and katsu meals, they also have these Japanese-based curry meals plus their own take on bento meals, some that you don't even see in more known Japanese-based restaurants in the Philippines like Tokyo Tokyo.
Not only that, if you're a weeaboo like me, whose favorite decade of anime fandom was in the early Macross-DBZ years, you'll be surprised that they have manga tankoubons on their shelves for you to read while you eat and drink to your heart's content for as low as Php. 200.
Unfortunately, due to the inclement weather, I wasn't able to explore more of Little Tokyo much less Japan Town so after I ate, I immediately went home but for those of you who wanted to experience an authentic Japanese experience on a budget, I recommend visiting Makati's Japan Town.